Physiotherapy Costa Blanca
The human body is an amazingly well-organized system of muscles, bones, and joints that we rely on every single day. Walking, standing, jumping, and bending often seem like completely natural movements, but we only realize that movement is not so self-evident when we experience problems.
A physiotherapist treats individuals who have difficulty with movement, such as pain in muscles or joints, incorrect posture, or an injury. A physiotherapist can improve the functioning of the body and reduce pain. They can also assist you in optimizing your function within the limitations of a chronic condition or restore a disturbed balance involving social and psychological aspects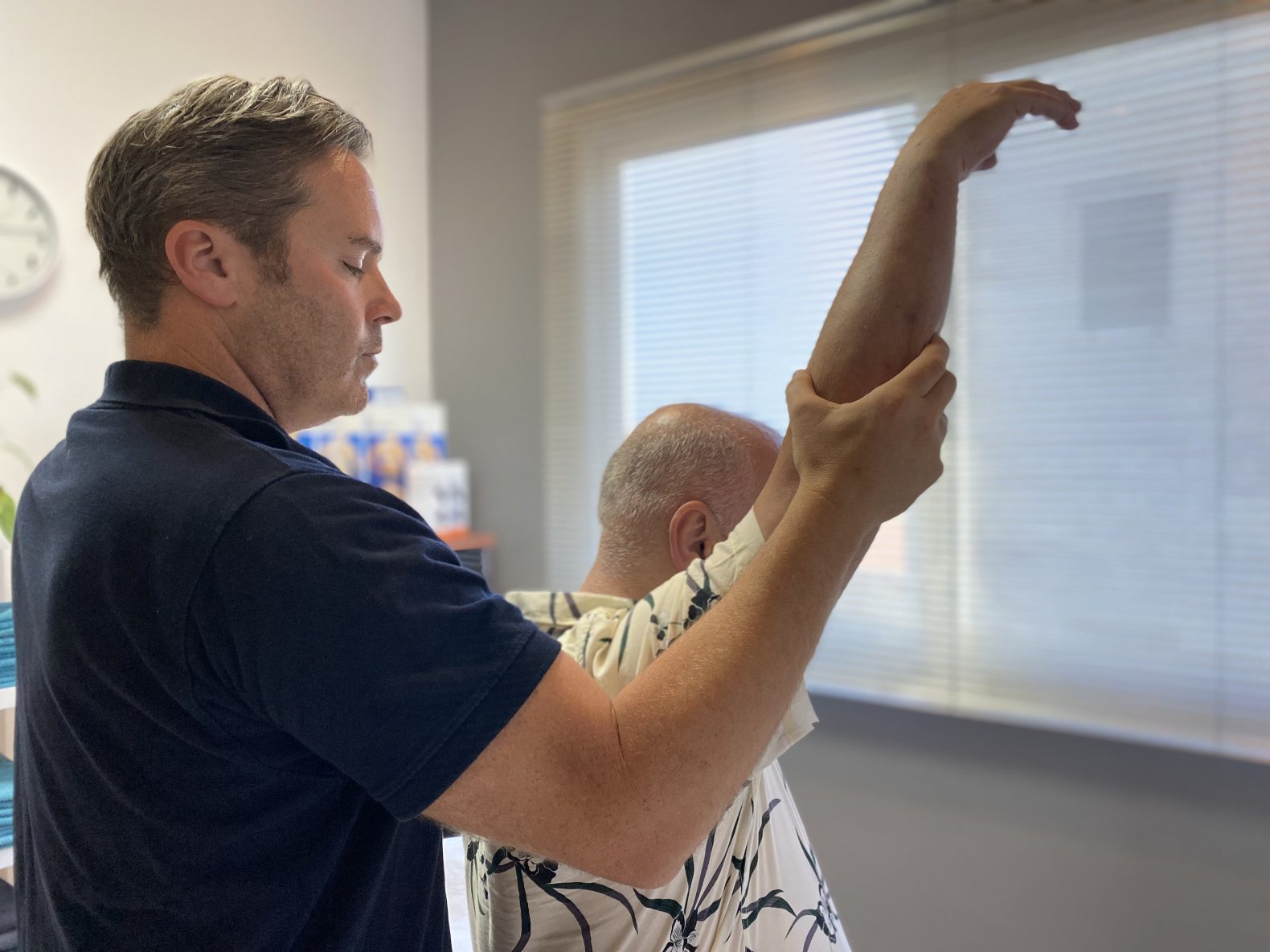 When to contact a physiotherapist?
Here are the most common medical conditions treated with physiotherapy:
Back and Neck Pain
Lateral Epicondylitis
Ankle Sprain
Knee Ligament Injury
Carpal Tunnel Syndrome
Shoulder Impingement
Muscle Stiffness
Arthritis
Muscular Dystrophy
Falls and Fractures
Stroke
Parkinson's Disease
Peripheral Neuropathy
Shortness of Breath / Obesity
Frozen Shoulder
Heel Spur
Lymphedema
Special physiotherapeutic programs:

There are special therapeutic protocols for specific complaints and conditions, such as:
Stroke
Neuromuscular disorders
COPD (Chronic Obstructive Pulmonary Disease)
Cardiovascular Disease, Cardiac Conditions
Cancer
Arthritis
Diabetes
Osteoporosis

Would like to make an appointment or receive more information?
Profysio is an Evidence Based Practice (EBP), which means we strive to provide the best physical therapy treatment plan based on available scientific research, clinical expertise, and patient values. Our therapists are registered in Spain and the Netherlands and hold accreditation from the Royal Dutch Association for Physiotherapy, ensuring continuous training and integration of up-to-date knowledge and techniques in their respective fields of expertise.
You do not necessarily need a referral for physiotherapy, you can simply contact us and make an appointment. An initial appointment will always include  an extended intake, followed by an examination and treatment.
Prevention and aftercare
Our goal is to prevent future complaints and injuries. Although we would like to see you again, we hope that the complaints will eventually resolve and further visits won't be necessary. To achieve this goal, feel free to discuss preventive training and/or lifestyle changes with our therapist. These can be applied at home in addition to any therapeutic treatment.