Senior fitness and Grouptraining
If you want to engage in preventative exercise to become or stay fit, you've come to the right place. At Profysio, you can participate in grouptraining and senior fitness, in a safe manner, suitable for all ages. Our participants are all 50+, ranging in age from early 50s to late 80s. Everyone is welcome and everyone can join in.
During the group classes, you will be guided by a staff member from our practice. The lessons consist of diverse exercises, targeting all major muscle groups and improving your balance, flexibility, and endurance. Each lesson is tailored to the level and capabilities of the participants in that specific class.
The great advantage of a group class is the variety of exercises. We also ensure that you perform the exercises correctly, that the equipment is set up properly, and that each exercise can be adapted to your level, taking into consideration any limitations or discomfort you may have. And of course, there's room for camaraderie, mutual motivation, and a cup of coffee or tea afterwards.
For more information about prices or to schedule a trial class, simply get in touch with us through the contact form below or our telephone number.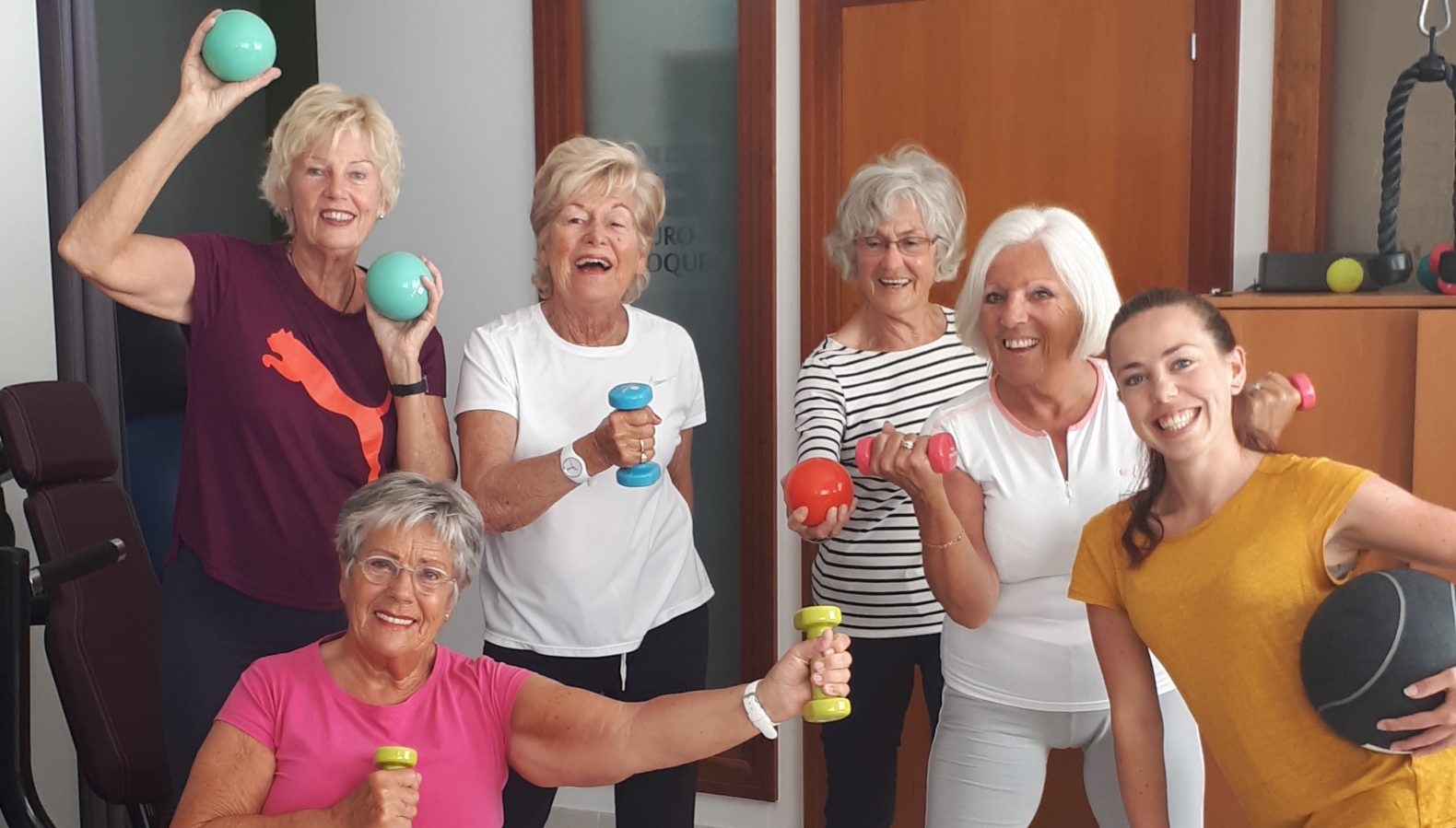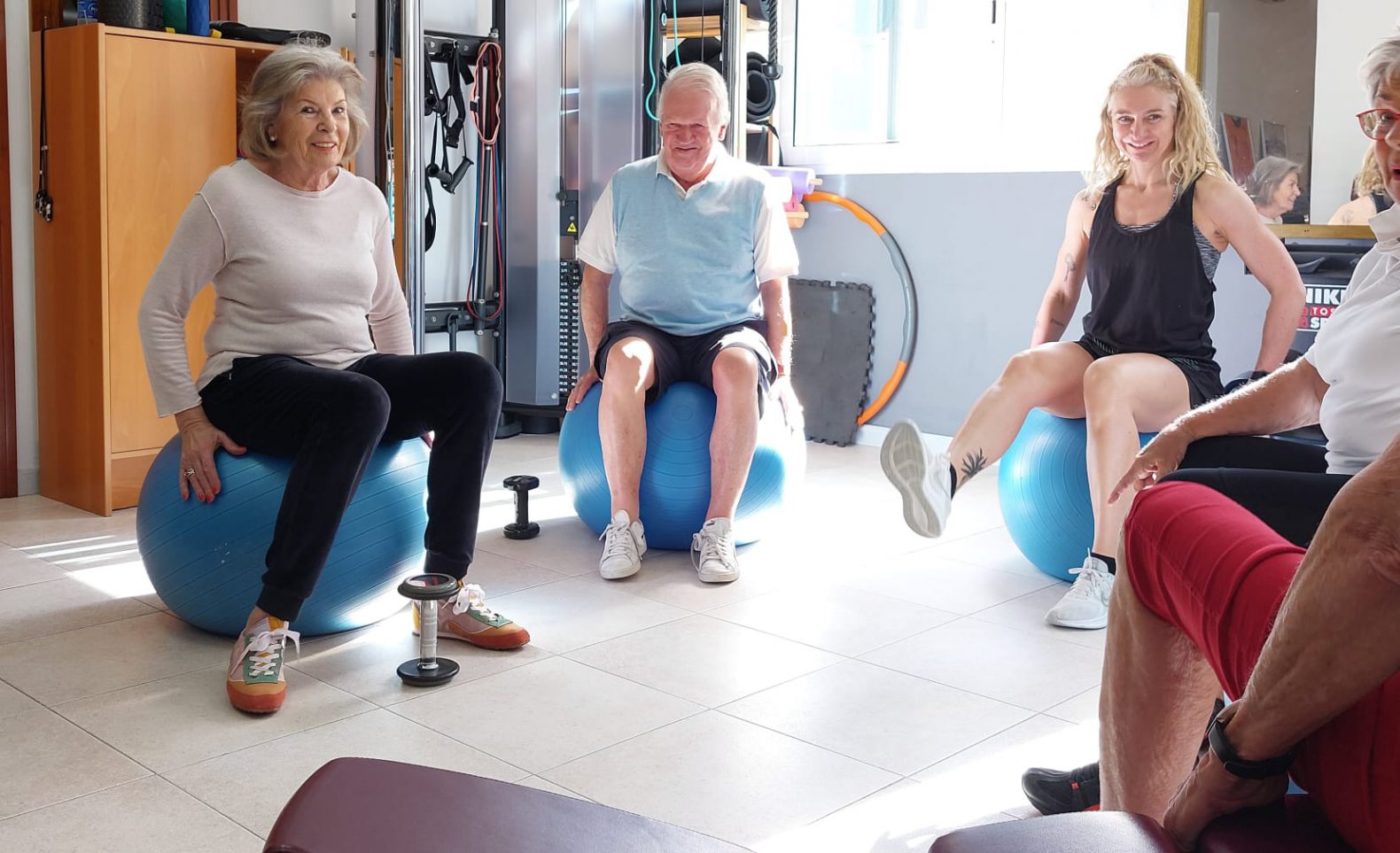 Respect and Quietness:
There's a possibility that fellow exercisers may require more space or time for specific exercises. Therefore, always be patient and respectful. Clean all equipment after use and wear appropriate attire (covering the upper body and closed, clean shoes).
Small Groups:
Groups consist of a minimum of 3 and a maximum of 6 individuals. You can join an existing group or form a new one with, for example, a friend, partner, or companion. We strive to create groups based on skill level and personal preference, within the constraints of availability.
Please notice! In case of physical discomfort or a chronic illness, we kindly request everyone to first schedule a one-time appointment with a physiotherapist. The physiotherapist can then assess whether it's wise and feasible to exercise and provide guidance on exercise precautions. This way, we aim to prevent possible injuries or pain and build muscle strength, flexibility, and endurance in the right manner.
Would you like to make an appointment or receive more information?
For more information about prices, schedules, and/or a consultation appointment with the physiotherapist prior to participation, simply get in touch with us through the contact form or our telephone number.