If you wish to engage in preventative sports activities on the Costa Blanca to become or stay fit, our Personal Trainer can help you train responsibly and motivate you to keep it up until your goals are achieved.
Based on your personal goals and your current level, our personal trainer will create a training plan that allows you to train safely and efficiently. Taking into consideration factors such as your heart rate, body composition, limitations/injuries, as well as your preferences for exercises, daily activities, and available training time.
In addition to training, we also focus on educating and raising awareness about your body, your limits, training methods, required rest/recovery periods, and nutrition related to your training.
The goals you want to achieve can range from specific results such as a certain amount of weight loss, preparation for a sports event or a four-day hiking trip. But even less specific objectives are valid, like feeling more energetic, sleeping better, or maintaining overall fitness as you age.
For more information about prices or to schedule a first session, you can easily get in touch with us through the contact form below or our telephone number.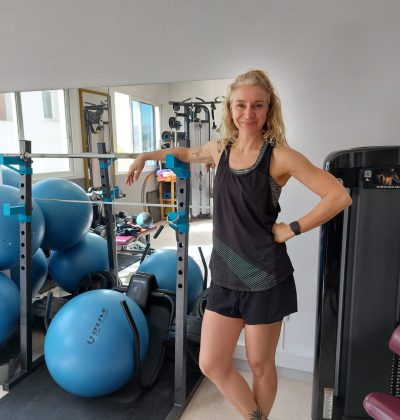 Respect and Quietness
It's possible that there might be fellow exercisers who require more space or time for certain exercises. Therefore, always be patient and respectful. Please clean all equipment after use and wear appropriate attire (covering the upper body and closed, clean shoes).
Coaching and Nutritional Advice
If you're interested in receiving guidance not only in training but also in adapting your lifestyle, coping with life changes, or adopting new habits and thought patterns, you can opt for a coaching program. Learn more about our coaches and the available options here.
Please Notice! In the case of physical discomfort or a chronic illness, you have the option to choose medical-oriented personal training. In this scenario, personal training is provided by a physiotherapist who places specific emphasis on your physical condition, and the training is based on paramedical science. For this, we charge an additional fee on top of the regular rate.
Would you like to make an appointment or receive more information?
For more information about prices, schedules, and/or an initial intake discussion before starting personal training, simply get in touch with us through the contact form or our phone number.