Pelvic floor Physiotherapy course
Profysio & Health Center regularly organizes a physiotherapy course with varying subjects in Altea and in Calpe. The next course that is planned concerns the pelvic floor, the course is set for women and for men.

Do you suffer from or do you recognize yourself in the following symptoms?
You might be leaking a small amount of pee when you cough, sneeze or exercise 

Do you need to go to the toilet more often

May have the feeling or seeing a bulge or lump in or coming out of your vagina

Suffer from urinary tract infections

Are you feeling like your bladder is not emptying fully

You have constipation symptoms

Experiencing discomfort or numbness during sex
You might have one of more of the above symptoms, in combination with chronic low back pain or hip pain?
Then this course might be for you!
In 3 group sessions with a physiotherapist, you learn about the pelvic floor, the exercises and lifestyle changes that might be able to help you.
You can ask questions and share your experiences. The course is given by therapist Marte Sofie Venema, Physiotherapist at Profysio & Health Center.
All courses are organised after opening hours, to provide a calm and private setting in the clinic.

Depending on the number of registrations, additional course days are planned in Altea and Calpe. In case you are not available during the sheduled days or hours, feel free to contact us anyway. We might organise another course in Calpe or Altea on other days.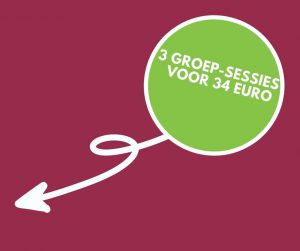 Pelvic Floor Physiotherapy Course in Altea:
session 1:  17 march
session 2:  22 march
session 3:  24 march
from 16.00 – 16.45 pm
The maximum number of participants:
5 persons
price: EUR 34,00 per person,
for 3 sessions all together.